The GO2 Biotik Experience | Prep & Care
2 Steps To Radiant Skin - is it even possible? The answer is YES.
Our award-winning Biotik Routine is known for its adaptable, natural and vegan attributes that contribute to a healthy microbiome through a simple skin routine. 
Our experts are determined to make navigation easy for you.
PREP

The Pure Artik Cleanser was formulated with a careful combo of ingredients that ensure you don't strip the essential elements of your skin's microbiome when you cleanse. Although it's important to remove dirt and makeup, our formulation is only necessary for use at the end of the day. In the morning, simply rinse your face with water, as we tend to acquire the good microbiota overnight that you don't want to remove straight away in the morning.

Buy Now

CARE

Your skin deserves the best science-backed skin routine that makes you feel like you're making the right choices for your skin. With our easy care routine, you'll be feeling at ease and proactive about your skin in no time. Introducing, the GO2 Biotik Duo. We've created a melange of all of the right ingredients, and none of the wrong ones over a lifetime of experience and testing… and a PhD.

Buy Now
But Dr. Mimi, what's the difference between the cream & serum?
GREAT QUESTION!
TOGETHER IS BETTER! Our Biotik Duo is meant to be used together, exclusively. Here's how we recommend you look at it:
CREAM: Hydrates
SERUM: Tones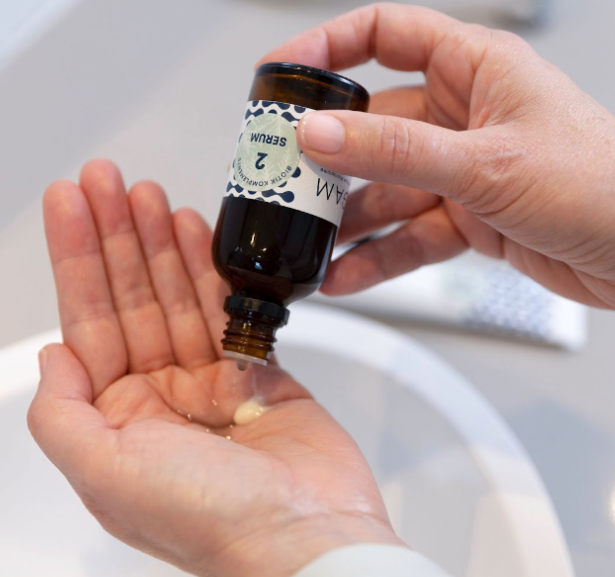 Let The Proportions Work For YOU
MINERAL SERUM: Formulated without oil, rich in hydrating factors, mineral salts, salicylic acid, pre and post-biotics for a balanced skin and a healthy skin flora.
MOISTURIZING CREAM: Rich in emollients, pre and post-biotics and healthy nutriments, for a luminous skin and healthy skin flora.
Your Skin Is Feeling Dry?

Try 2:1 cream/serum proportions

Skin Feeling Oily Or Like You're About To Break Out?

Try 1:2 cream/serum proportions