Our products are formulated with 100% "Oh Yes!" ingredients and 0% "NONO" ingredients.
V*GAM biome products are free from any irritants or products harmful to your skin such as phthalates, perfumes, allergens... and "No No" products as our founder, chemist Dr Mireille Vega calls them.
To share her knowledge and help you consume better, we offer you the list of "NONON" ingredients on this page or in a document to download.
This list will help you make the right choice in purchasing skincare and cosmetic products to protect your skin and keep it healthy.
Our products are formulated with 100% "Oh Yes!" ingredients and 0% "NONO" ingredients. Discover also our "Oh Yes" list of ingredients to include in your skincare.
See the "NONO" Ingredients
Vitamins, Minerals and Salts
Our bodies can't produce minerals but we need them as co-factors to develop and function normally. They support enzymatic reactions and help absorb and produce vitamins.  We have to consume minerals and sometimes vitamins through food or supplements. Luckily, our products contain those minerals (and some vitamins!) so you and your microbiata will get those essential substances for your skin.
Our GO2 toner serum BIOTIK KOMPLEMENTS contains over 60 glacier minerals and salts such as calcium, magnesium, boron, sodium, potassium, selenium, manganese, zinc, strontium as well as fermented minerals such as zinc, iron, silicon, copper and magnesium. Through fermentation, these minerals are transformed into a bioactive material that the skin readily utilises.
These essential minerals supports functions that:
enhance barrier function
increase growth factor expression
decrease stress related factors
increase cellular energy production
prevent inflammation
Some specific minerals in our toner serum BIOTIK KOMPLEMENTS includes:
Boron (B) - Important to the metabolism of calcium and magnesium.
Calcium (Ca) - Strengthens cell membranes and plays essential role in skin metabolism.
Copper (Cu) – 2 key properties for the skin well being: active role in synthesis and stabilization of skin proteins as well as a potent biocidal ingredient. Studies have demonstrated that copper is beneficial in anti-aging by reducing fine lines and wrinkles and in speeding wound healing.
Magnesium (Mg) - Acts as anti-irritant for sensitive skin. Beneficial in psoriasis treatment.
Manganese (Mn) - Has antioxidant properties. Helps improve blood circulation of the skin.
Potassium (K) - Regulates moisture balance. Studies have shown K+ helps with psoriasis.
Selenium (Se) - Has anti-inflammatory properties.  Protects against the damage of free radicals (a type of ROS).
Sodium (Na) - Regulates osmotic pressure. Prevents dehydration and trans-epidermal water loss.
Strontium (Sr) – Traces. Medical research studies have shown that strontium can relieve skin irritations for people who have contact dermatitis, eczema, psoriasis and rosacea. Also helps with sensitive skins. Do not ingest.
Silicon (Si) – Very different from silicone! Silicon supports optimal collagen synthesis and activation of hydroxylating enzymes, which in turn improve skin strength and elasticity.
Sulfur (S) – Supports the loosening and shedding of skin and displays antibacterial activities. It is these properties that explain why sulfur helps in treating skin conditions such as seborrheic dermatitis or acne.
Zinc (Zn) - Is essential for the proper functioning of the skin epidermis and cell renewal. It promotes clear skin by regulating your hormonal balance and supporting your skin vitamin A metabolism. It also limits the inflammatory reaction as it supports the natural barrier function of the skin and protects the skin from external irritants.
NIACINAMIDE - Is one of the 2 forms of vitamin B3.  It can be made in the body from niacin, the other form of the vitamin. Supports lipid and sugar functions and healthy cell maintenance. Improves the appearance of wrinkles and fine lines by making the skin plumpier.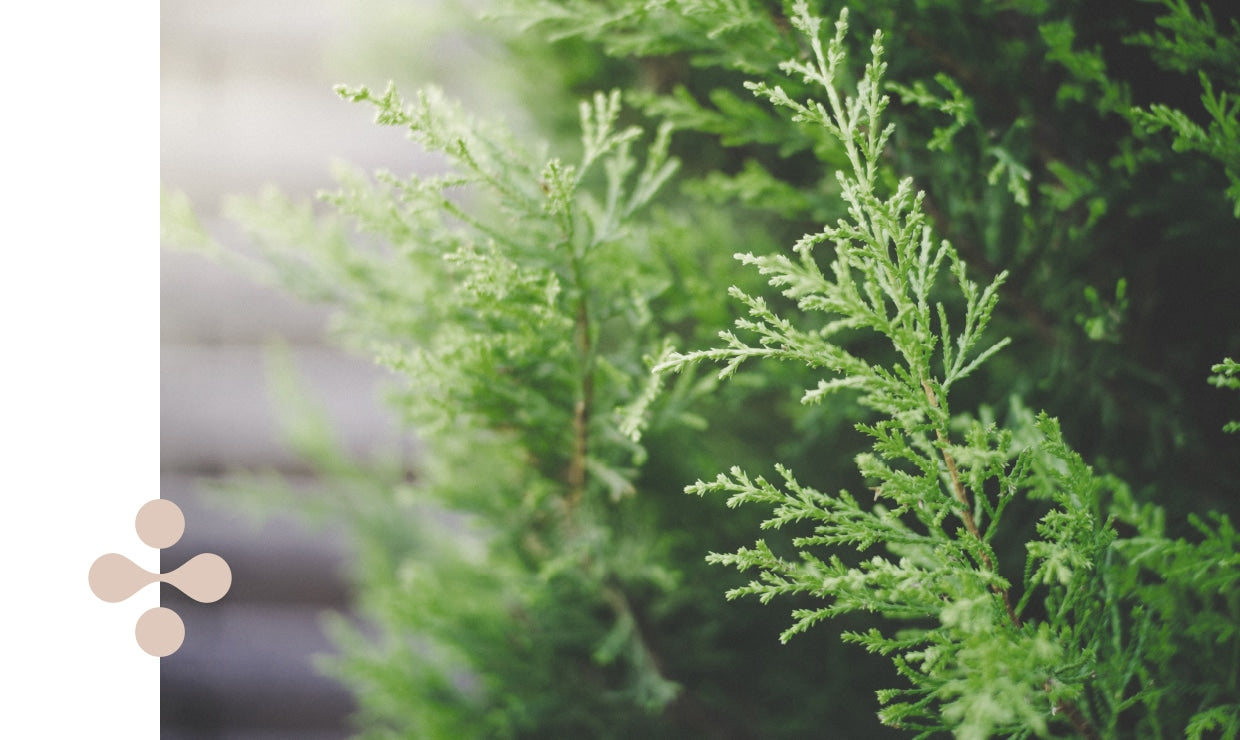 Emollients and Humectants
Emollients and humectants are the foundation of dry skin prevention and treatment. Moisturizer creams  can be composed of 3 classes of ingredients to prevent or correct dry skins. 
lemollients soften and smooth the skin, like plants oils,  free fatty acids and ceramides
humectants bind and hold water in the stratum corneum (outer layer of skin). NMF components are humectants as well as glycerol, hyaluronic acid, sodium lactate and panthenol
occlusives create a barrier on the surface of the skin and prevent water loss by trapping the water into the skin. Petrolatum, lanolin, mineral oils and silicones are examples of occlusives. Aside from those that also act as emollients like jojoba oil, occlusives are NOT used in the V*GAM biome line of products
...
OILS AND FREE FATTY ACIDS - when applied on skin, the omega fatty acids lead to visible rewards. These ingredients support the skin's natural oil barrier (the sebum!), which is critical for keeping your skin hydrated and healthy looking.
The selection of the natural oils (jojoba, camelina, olive, safflower) was based on the careful consideration of it's free fatty acid content, including polyunsaturated fatty acids, which mimics closely the natural healthy sebum lipid proportions of healthy skin. 
CEDAR LEAF OIL - Cedar oil, a local product from Quebec, from our neighbourhood trees, is one of our brand ingredients. Present in the BIOTIK ELEMENTS cream and PURE ARTIK cleanser. It has a warm, relaxing aroma that is soothing when applied...but also has antiseptic properties. This odorant oil has been used for centuries by aboriginal communities for skin irritations.
CERAMIDES  Ceramides are an important group of lipids that not only act as cell signaling molecules but also as emollients. Ceramides are also intrinsic skin constituents. These sphingolipids form a major part of the stratum corneum lipid matrix.  The ceramides used in our formulations are identical to those in natural skin, they strengthen the skin's natural barrier function. This ingredient is proven to be highly effective for sensitive skin, AD (atopic dermatitis) and as anti-aging.
SUGARS, OLIGOSACCHARIDES AND ANTI-OXIDANTS - We made sure to include humectant sugars and antioxidants in our products to help fight the harmful effects of free radicals from the environment (and ROS). They delay the aging of the skin and protect it from external pollution, making your skin healthier.  Our anti-oxidants come from Canadian maple sap as well as extracts from the boreal forest trees that are considered waste from the industry.
Our carefully selected extracts include black spruce which protects the skin against UV-induced damage as well as supports the skin barrier functions. Oligosasachardies are also minor components of the humectant NMF and prebiotics feeding the microbiota.  Sugars such as those from the maple sap also have a dual role as humectant and microbe food.
HYALURONIC ACIDS - (HA and its sodium salt sodium hyaluronate) are natural polysaccharides composed of carbon chains of various lengths.  They are a natural protein-sugar component (glycosaminoglycan) of the human skin structure and provide strong hydrating benefits to the skin.
The polymer sugar chain acts as humectant and absorbs and retains water to keep the skin hydrated and plump.  HA and its salts are also postbiotics.
These ingredients are naturally found after skin's microbiome break down activities. Researchers believe that this synergy with skin is another reason application of hyaluronic acid leads to healthier, younger-looking skin.  In human skin, hyaluronic acids (HA)  come in different lengths so it is only natural that our formulations include as well, HA and salts of various lengths.  We use short, medium and long chain HA to make sure our skin remains moisturized with HA reaching multiple depths in the skin.
STRUCTURING PROTEINS, PEPTIDES AND AMINO ACIDS - Proteins are essential to all life. In the skin, some proteins act as catalysts in biochemical functions, others are responsible for giving structure to the skin (with the help of water) and organs and helps repair and produce cells. The building blocks of proteins are amino acids and peptides (small proteins).
In addition to giving your skin plump, and a healthy glow, amino acids and peptides nourish your skin microbiota (they are prebiotics!). Amino acids are the main components of the protective NMF barrier of the skin and contribute to the plumpness as they bridge the keratin fibers and bind water within the epidermis of the skin.  Plant extracts are rich in amino acids, polypeptides and cell membrane carbohydrates.
Selected extracts in the V*GAM biome line include algae, mugwort (a plant from the mountains), willowherb, watermelon, apple, lentil, Canadian maple, black spruce and rosemary extracts. Amino acids, salts, PCA, sodium and Zinc PCA are key components of the natural moisturizing factor of the skin, its natural protective barrier. These humectants are contained in the GO2 toner serum. PCA helps in protecting the skin. It also increases zinc bioavailability. As mentioned zinc is a key mineral of skin celular functions.